With the acceleration of the pace of urban construction, the decorating and brightening of outdoor buildings is also an essential project, it can greatly enhance the overall image of the city, the city lit up at night, people go shopping,play,leisure but also promote the economic development of the whole city.
Modern building are dominated by high-end atmospheric glass building materials, a customized "transparent" LED mesh screen panel weight is light, no need for complex steel frame structure, simple and quick installation, while inheriting the advantages on traditional LED displays, it also has added a moden scientific and technical charm to the city's architecture.
Each building is a specific design, TorchVisual technology share different solution as following:
XiAn fashion shopping mall, 67SQM media facade, M6 led mesh screen, pitch 56.25mm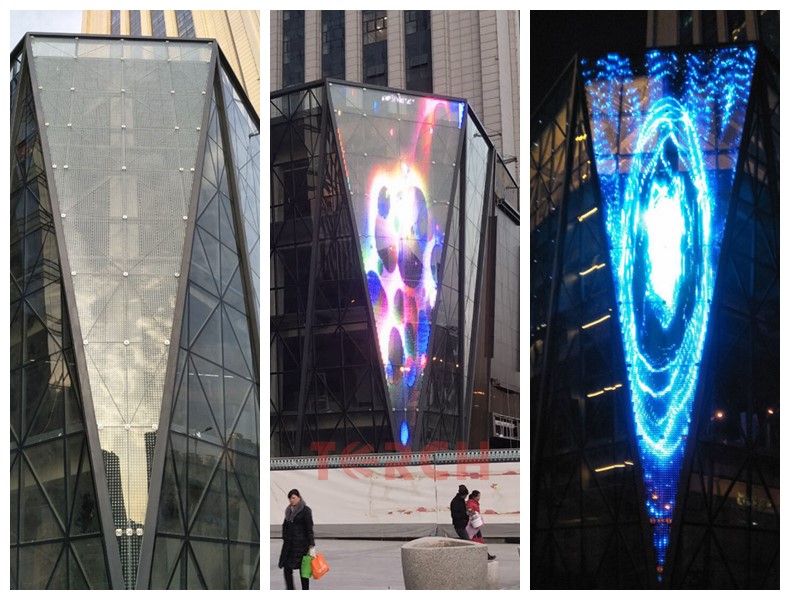 Requirement:
1. Use day and night, stable performance.
2. Play videos, picture, animations, text for advertising.
3. Transparent glass appearance installation screen in line with architecture style.
4. Need to hide screen fitting.
5. Product permeability is good, do not block indoor light.
Solution:
1, Nationstar golden leds, stable performance.
2, Steel wire rope and locking joint, very strong.
3, The power box is placed at the top of the building.
4, Above 80% high transparent, customized color transparent.
5, The engineer arrives at the project site for debugging to ensure that the screen works properly.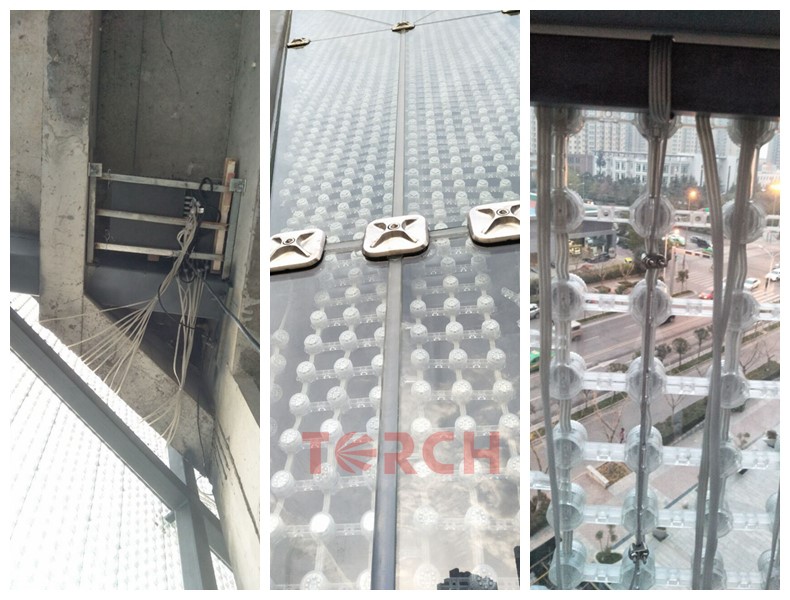 Dongguan Changan bell tower, 800SQM media facade, M1 flexible led curtain, Pitch 56.25mm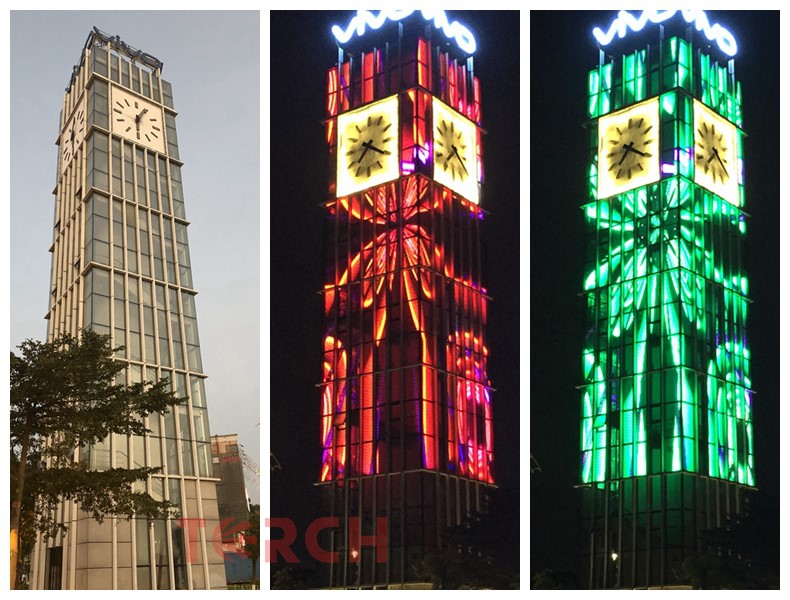 Requirement:
1, The installation area is a five-story building, which requires a harmonious display and integrity.
2, All directions of the building need to be installed.
3, Screen, controller and accessories should be hidden.
4,Large installation area, light weight of led mesh screen.
Solution:
1, Use M1 series led mesh screen, only 2.5kg/sqm.
2, Engineers on-site observation of building structure, measurement of dimensions, research and installation.
3, Customized solution according to specific project.
4, The screen is fixed on the steel structure by means of steel wire rope and locking clasp, very strong.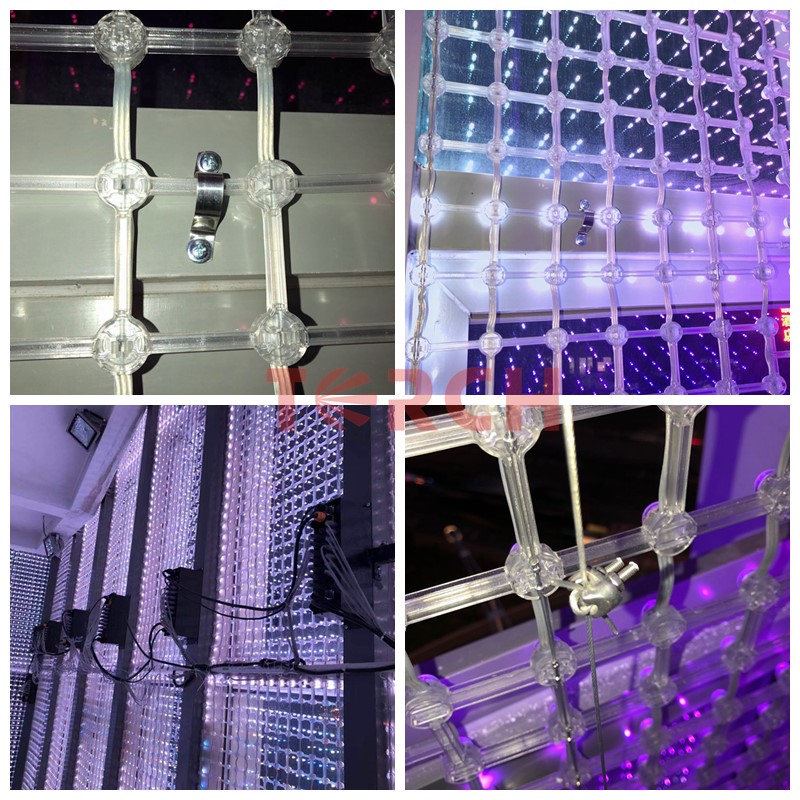 TorchVisual can customize specialized solutions according to different project requirements.